Smoke Detector Battery Changes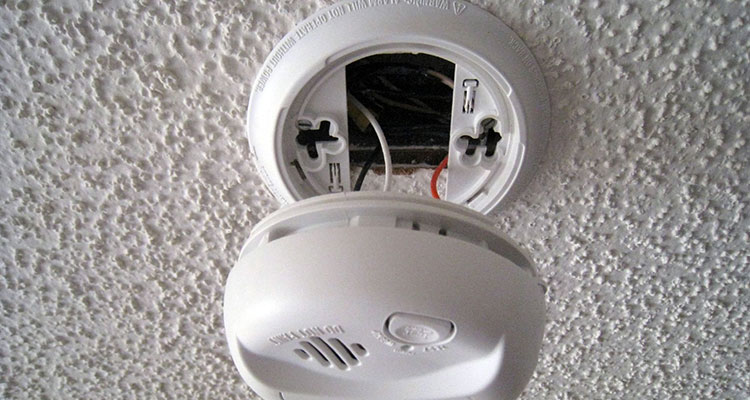 Our smoke detector program helps protect the citizens of Turlock and their loved ones from a devastating fire by installing and maintaining their smoke detectors. The program is designed for low-income families, the physically impaired, and the senior members in our community. As Fire Fighters, we are very concerned, because most people die from smoke and toxic gases rather than the fire itself. Many never even wake up. Most fire deaths could have been prevented if people only took the time to replace a battery or install a smoke detector.
The plan is to protect yourself and your family by installing a smoke detector in your home to wake you up when a fire starts. Along with maintaining your detector, you should develop and practice an escape plan to enable you to get out safely in the event of a fire. You should also make it a practice to test your detector monthly and replace your batteries twice a year.
To request assistance with your smoke detectors and batteries click on the link below:
Smoke Detector Application
Follow these tips to help save your life & property from fire:
For bare minimum protection, install a smoke detector outside of each bedroom or sleeping area in your home.
Keep your bedroom doors closed while you are asleep. Or even better install detectors on every level of your home.
Keep your smoke detectors properly maintained. Test them once a month to ensure that they are working properly.
Every Spring and Fall when you change your clocks, remember to change your smoke alarm batteries. Use only the type of batteries recommended on the detector.
Develop an escape plan and review the plan with all members of the family frequently. Be aware that children and elderly people may need special assistance should a fire occur. See Planned Escape from Fire.