Bicycle Licensing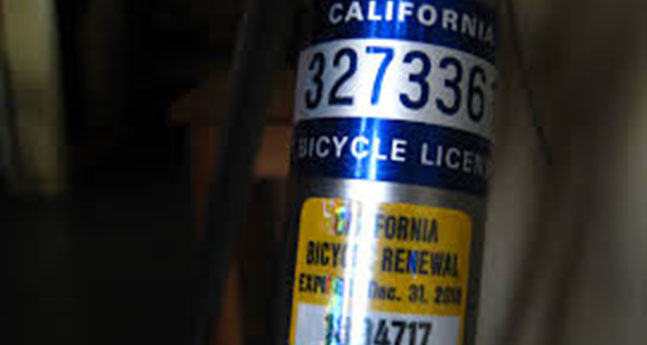 Where do I get a bicycle license?
Bicycle Licenses are given out at any fire station between 8 a.m. and 5 p.m., Monday through Friday.
Who do I contact for a bicycle license?
You can receive a bicycle license by calling (209) 668-5580 to schedule an appointment or use the form below to submit the request online. If submitting online, please give at least one week notice. Your appointment is not confirmed until someone contacts you from our department. You will be scheduled with the fire station in your neighborhood.
What is the fee for a bicycle license?
The fee for a bicycle license is $4.00
What do I need to bring with me to the appointment?
On the day of your appointment you will need to bring your ID and bicycle. The bicycle is required in order to gather specific information, ie, make, model and serial number. If your bike does not have a serial number, please contact the Turlock Police Department prior to your appointment and they will issue you one.
How long is the license valid?
A bicycle license is valid for the life of the bicycle.