K9 Unit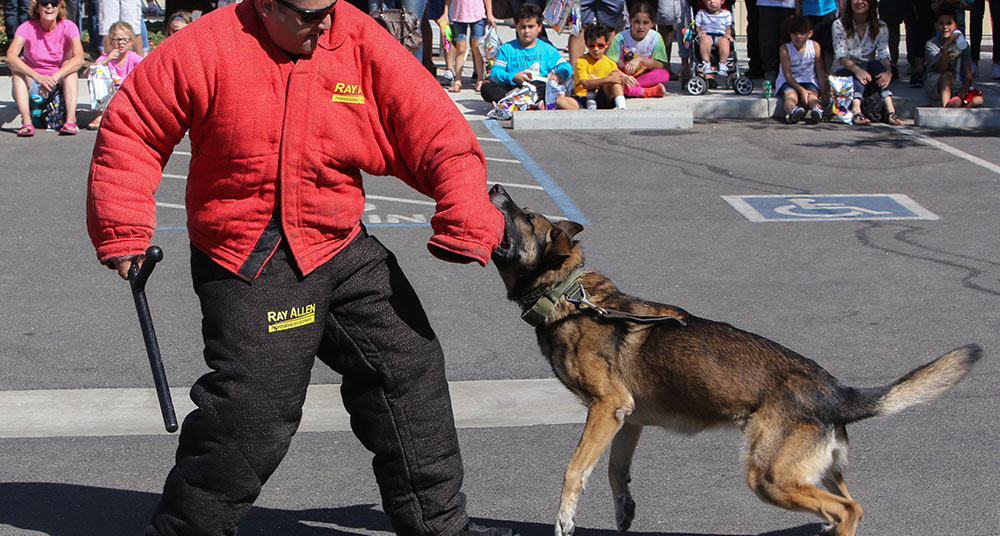 The Turlock Police Department K9 Unit was formed in the early 1980ís but was suspended in 2008 due to economic reasons. The year 2016 marked the resurrection of the K9 Unit and for 2017 they are back on track in keeping the community safe.
The K9 Unit is supervised by Sergeant Steve Rodrigues, who also serves as the coordinator of events and training for the unit.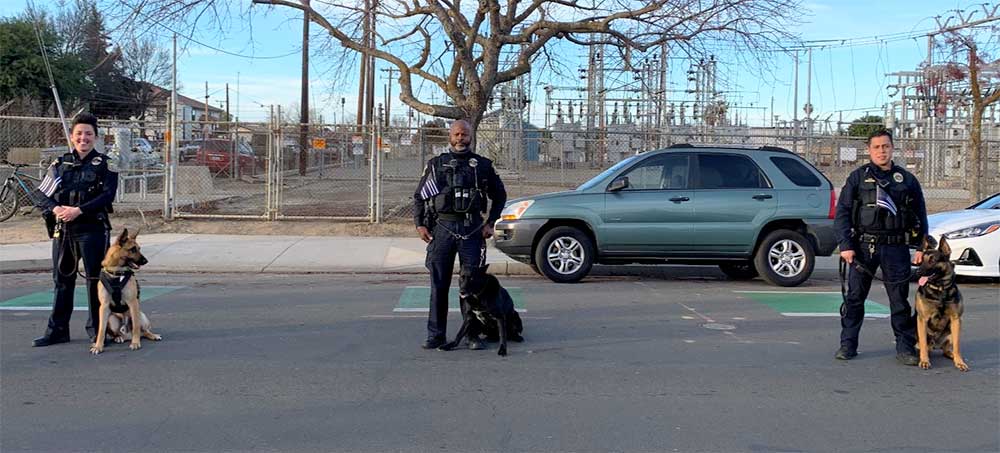 The Turlock Police K9 Unit consists of two teams:
K9 Keyser is a black German Shepherd from Czechoslovakia. K9 Keyser is partnered with Officer Queray McMihelk.
K9 Varick is a sable German Shepherd and Belgian Malinois mix from Czeckoslovakia. K9 Varick is partnered with Officer Nim Khamo.
The K9 Units train monthly on patrol apprehension which include tracking, building searches, evidence searches, open area searches, scene security and handler protection.
In 2017, public relations and community events were reestablished for the Police K9 Unit. They participate in school visits, National Night Out and the Annual Public Safety Open House. During these events the K9 Unit demonstrates their abilities and mingle with members of the community